How to generate your Safe Ag Systems Usage Certificate
Would you like to use your Safety Rating to negotiate a discount with your insurance provider? We provide you with the ability to download your Safety Rating certificate to provide evidence of your commitment to Safety in your workplace.

To access your Safe Ag Systems Usage Certificate navigate to the Compliance Assessment tile on the Dashboard and select from the 3 dot menu.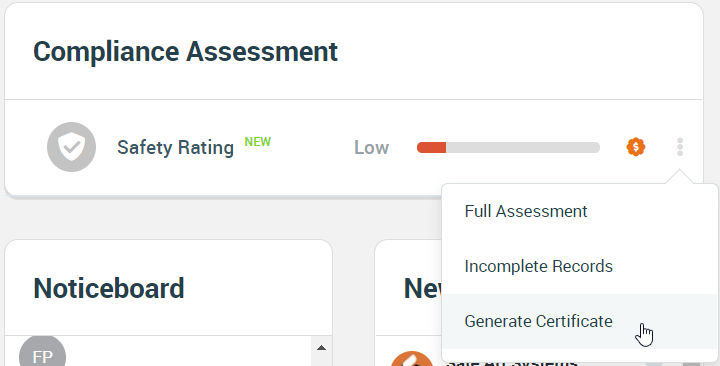 Click the 3 dot menu and select Generate Certificate. You will be given the choice to recalculate score (the certificate will generate regardless of a Yes or No answer).

Scroll to the bottom of your certificate to print to PDF or to a printer.