Company policies can be written, uploaded or customised from our template library before assigned out to the staff members directly or though inductions. Explore the links for the different functions you can do with Policies.

Create your own Policy
In the side menu, select Documents and Files > Policies, then select Build New from the right hand side.




Fill in the information needed to start building your policy.

Drag and Drop either the Editor or the PDF option into the main screen to begin. Note: You can only use one of these options.



If uploading a PDF, drag your file into the editor or upload direcrly from your device.


If using the Editor, type directly into the system while also having the choice of adding in links, images or PPE icons.


You can add PPE Icons to your policies. Learn How from our Tutorial.
Using the Template Library
Choose from a list of prewritten and customisable policy templates.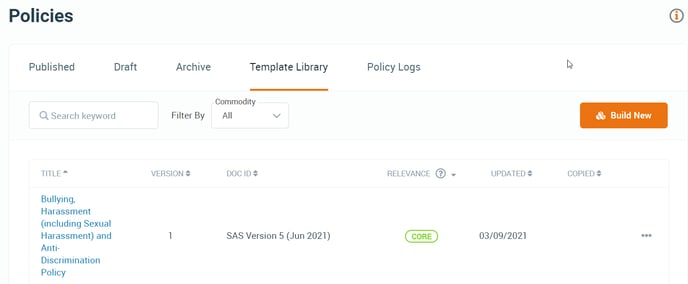 Click on the 3 dot menu beside each template to copy or view it to your Drafts.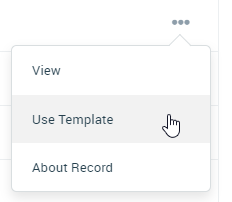 Once copied over, use the same
3 dot menu
to edit or published the copied template.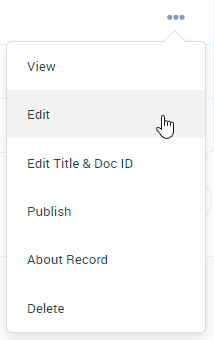 Once you are happy with your policy, click on Publish. This will give you the opportunity to Upload Your Signature, create a document review date, and decide which groups of users can view the document.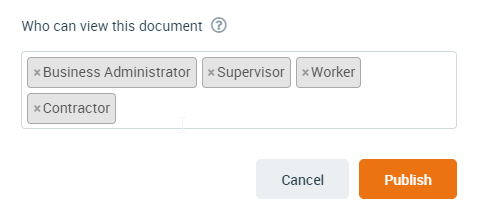 As with all our templates, these aim to provide you with a good starting point and will need to be reviewed and adjusted accordingly to fit your workplace and operations.
Assigning A Policy to Workers
Before You Start
In the side menu, select Documents and Files > Policies. From the Published tab check the boxes of the policies you are assigning.
Click on the Assign Policy button.

3. You will have the option to choose the assign a policy by group or by individual. If you choose an access level group, the names of the users in that group will prepopulate into the Assignee list.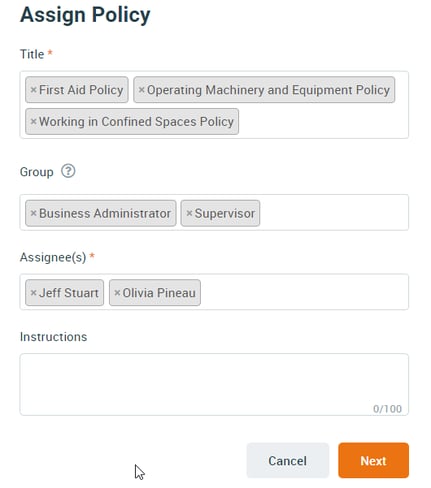 4. You can also assign policies directly to individuals regardless of their access level. *Note: You will have needed to set the "Who can view this policy" area to all the access levels that will need to accept the policy when publishing.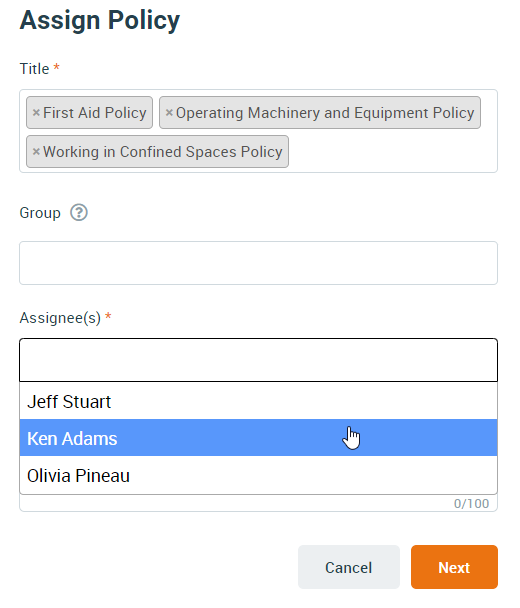 Checkout our Mobile Tutorial on how Workers can view and accept policies on the Safe Ag Systems app.