Accessing your Incomplete Records Report
Our system will highlight any incomplete records that might be impacting your rating. Follow them up and get your system back on track quicker.

To access your Incomplete Records navigate to the Compliance Assessment tile on the Dashboard and select from the 3 dot menu.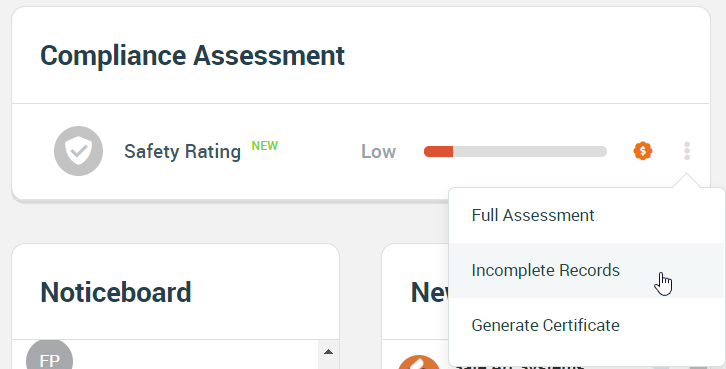 Click the 3 dot menu and select Incomplete Records.

Open each tab to view any incomplete records which could need some attention.




Click the links within the record to navigate to the functions home screen. From take action as required to complete the record.