Clarity of role and Business Direction reduces stress
Whether it's during the day-to-day operations of your business, or business succession planning, it is vitally important to ensure you have clarity.
Working with businesses across many industries, including Horticulture, Transport, and Engineering, I am yet to come across a business with real clarity in these two vital areas of business, clarity of role and business direction
Let's look at both of them in isolation, using two recent examples of businesses that I have worked with. Both have highlighted the personal impact to business leaders, and the importance of clarity
My first example relates to Carl Soderlund, the owner of Botanix Plant Supply in Victoria's Mornington Peninsula. Carl started the business approximately 12 years ago and had continued to do whatever jobs were necessary to maintain the business day to day. However, as his business grew, to employing 12 staff, Carl's role hadn't really evolved. As much as he now employed people to take sales, run his nurseries and delivery his products, he continued to do whatever was necessary to stay busy in the business. Although his business was strong and profitable, there were considerable frustrations and inefficiencies across the business, and more importantly team.
Carl first invited me into his business in mid-2019. Over the next four months we established a clear and simple roadmap forward for the business, as well as spending time clarifying the roles of key personnel across the business, starting with Carl. This meant defining role clarity and performance expectations, as well as key areas of focus over the coming 6-12 months, for all of his key people
The subsequent up lift in team and business performance was significant. Carl believes his personal effectiveness as a business leader improved by three to five times. That's an increase of 300 – 500% in productivity! Allowing Carl to work shorter days, becoming a better father, husband, and boss in the process. His business continues to grow substantially, allowing him to spend more time with his young family.
I often joke that his business and team operate more effectively when he's not at work! You can imagine the impact this has had on Carl's piece of mind. I'm sure Carl would be happy to share his experience with you. Please call Botanix Plant Supply to discuss the impact clarity has had for Carl.
My second example involves a recent experience of assisting a business to develop a succession plan in their business. The business is family owned, successfully managed for the last 20 years by a non-family member General Manager.
The General Manager had expressed to the family that he was starting to plan for his retirement and the need to develop a succession plan was identified. It was agreed that there would be a staged succession plan developed, to ultimately be replaced by two family members in leading the business forward.
Now, as you can imagine, stepping back from a role that you have undertaken very successfully for twenty plus years can be a scary proposition.
During a recent conversation, this General Manager also shared a previous experience of retiring as a professional athlete. His experience of one day being a well-known and much-loved sportsperson, to the next day being a retired, member of the general public had been very difficult for him. He explained he was experiencing similar feelings in stepping back from the General Manager role.
Unfortunately, these same feelings are experienced by anyone planning to step back from their business. Whether they are a farmer (which I will share in a future post, from personal experience within my family), nursery owner or others in a similar situation, the difficulties surrounding succession planning can significantly impact an individual's mental health, relationships, and personal confidence.
In this situation, I was able to lead the current and future business leaders through a process to clarify their roles and developed a three-year, staged succession plan. My role was to map out the journey, and to support each of the individuals to step up, or step back from the different aspects of the role, whilst allowing all of them to feel supported through change.
It is vitally important to allow the new leaders to evolve into their roles, while affording the previous General Manager the ability to gradually move out of the role with dignity and respect. The staged succession plan that we developed is the roadmap to enable this. Although continued coaching and support will be provided to all parties.
If you are feeling anxious or stressed about your current or future circumstances, I encourage you to spend time developing a clear, simple, and effective roadmap forward. Clarity of role and direction are invaluable tools in providing you the confidence to move forward in your business
As much of this can be very taxing emotionally, it is often helpful to engage the services of someone external of your situation who can lead you through the process. Someone who can guide your journey, from an objective and impartial perspective.
All the best in your future business endeavours!
---
Brue Yelland from Moshie – Enterprise Coaching and Development, provides LEAN and Continuous Improvement programs for agribusinesses. His focus is on core LEAN and Continuous improvement thinking with modern Leadership principles to reduce costs and improve overall business profitability.
Email: bruce@moshie.biz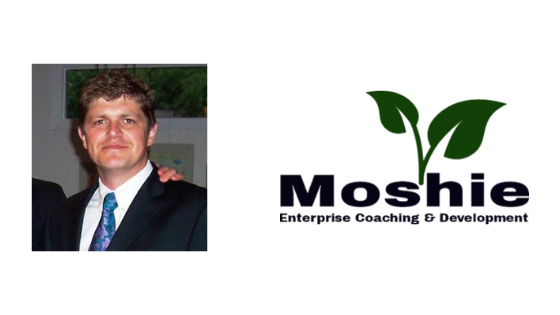 Disclaimer: Content on this website may be of relevance to users outside of Australia, but content links and examples are specific to Australia. Please check with your local authority for your country and industry requirements.
Originally published 21 July, 2021.