26/03/2022
In this latest release, Task Manager has a new look, plus increased functionality for Hazard Mapping and the introduction of conditional logic for our Checklist Builder.
Important: Due to this new functionality, it is important that all existing users update their Safe Ag Systems App on all devices to avoid any interruptions. Users can update their App via the relevant App Store linked below. For further information on settings for your device and the Safe Ag Systems App, please read the Setup Guide - Device Settings for the Safe Ag Systems App.
Please note: Android users who updated their mobile app prior to Monday 28/3/2022 may have experienced display issues. Android mobile devices will require the latest version 2.4.15. IOS / iPhone users will require version 2.4.14.


LATEST UPDATES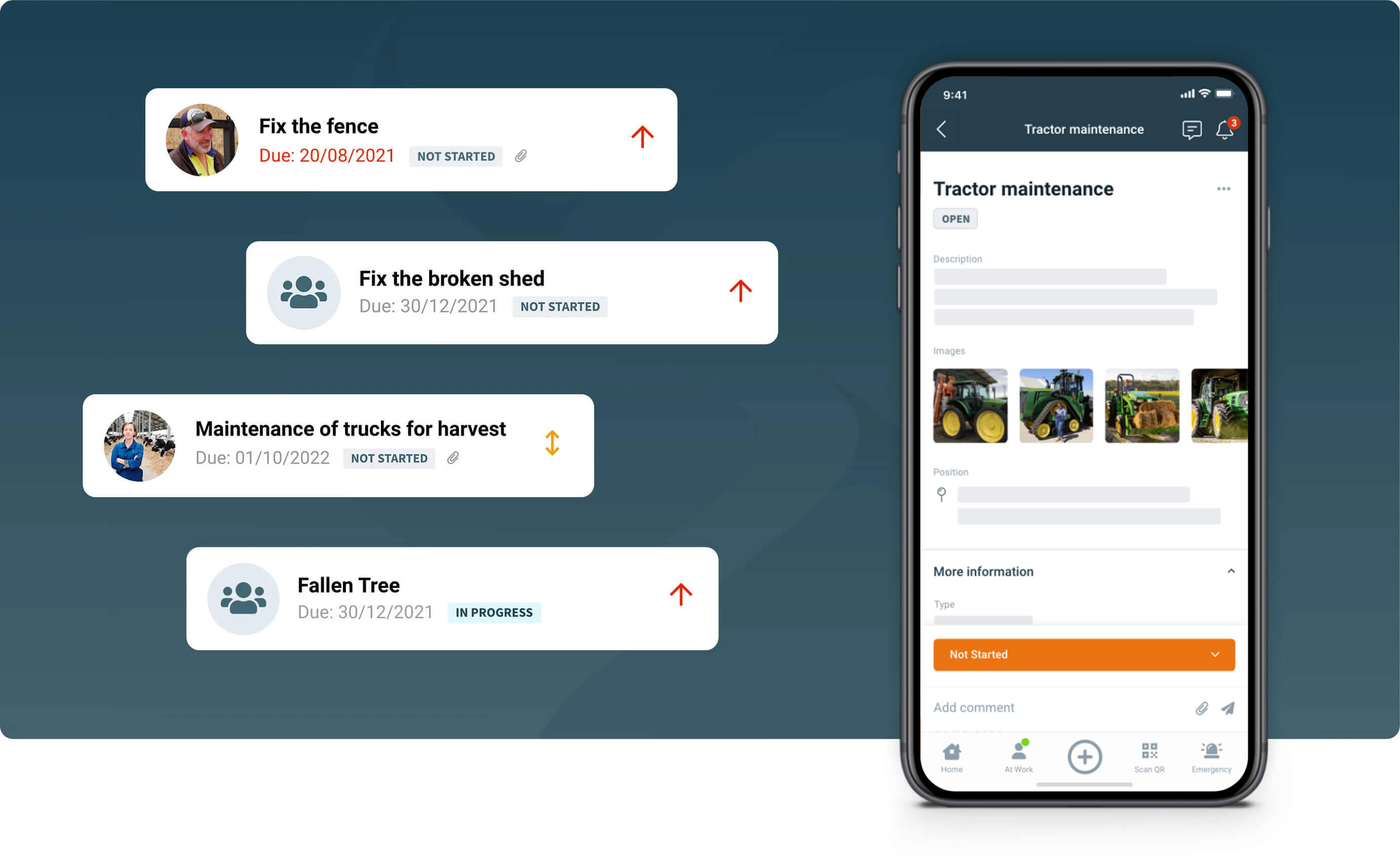 Simplify Task Management
Prioritise your workload on the mobile app with a personalised list of incomplete tasks. Delve further into individual tasks with the new activity feed to review, comment and amend.
Creating a new task just got quicker, simply choose from a general task or a corrective action, assign the task to one, multiple or groups of workers in one step, then attach checklists, procedures and link other documents to provide a refresher on your safety information. Read more about these updates in our knowledge base.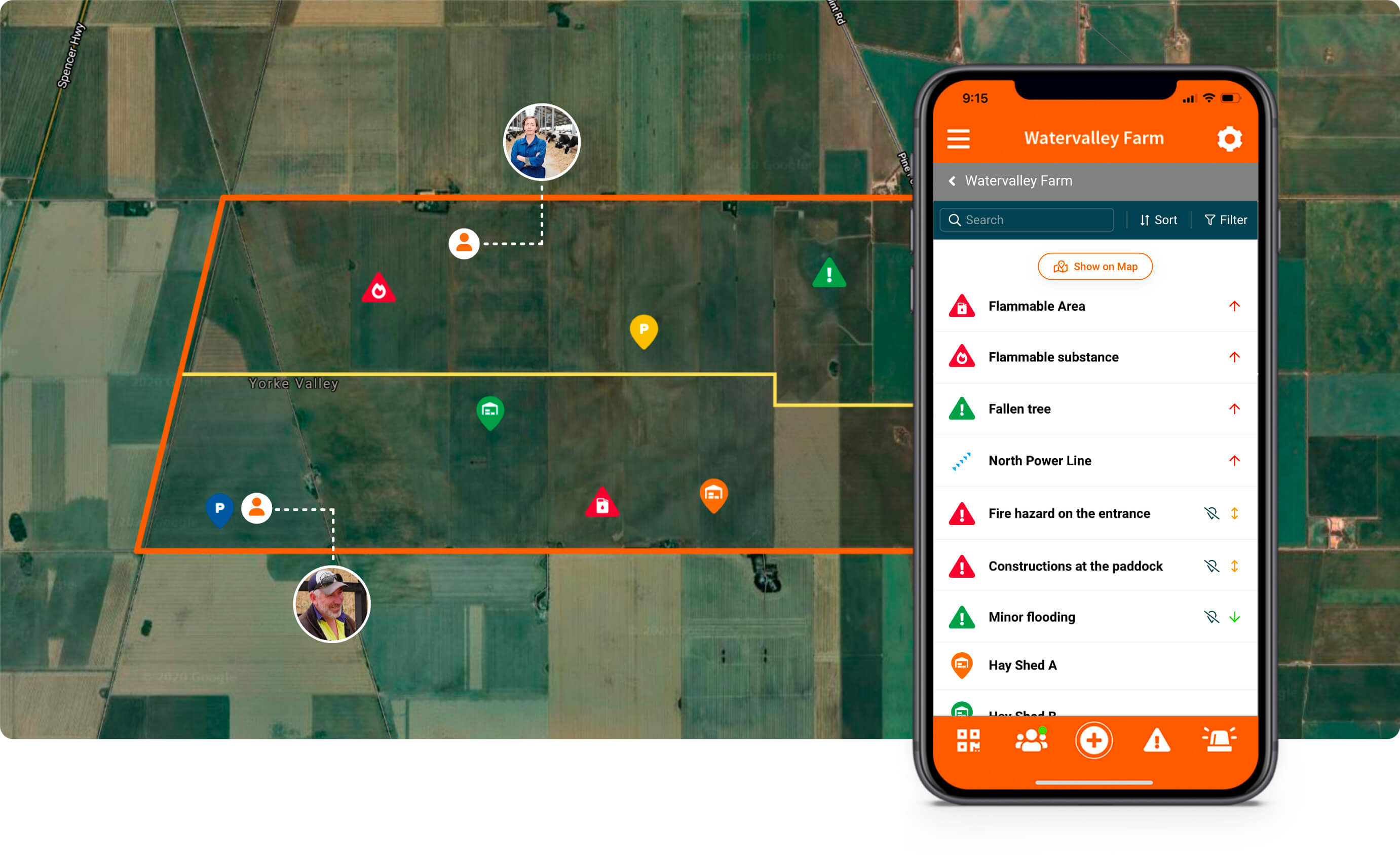 Enhanced Hazard Mapping
As of today, access our new suite of icons to differentiate your hazards, structures and more within the hazard mapping tool! You can even map your hazards and other items straight from the mobile app, making adding hazards easier.
Utilize the line mapping tool to draw property boundaries, define roads and traffic flow. Ideal for creating a traffic management plan! Find out how to utilise these new functions.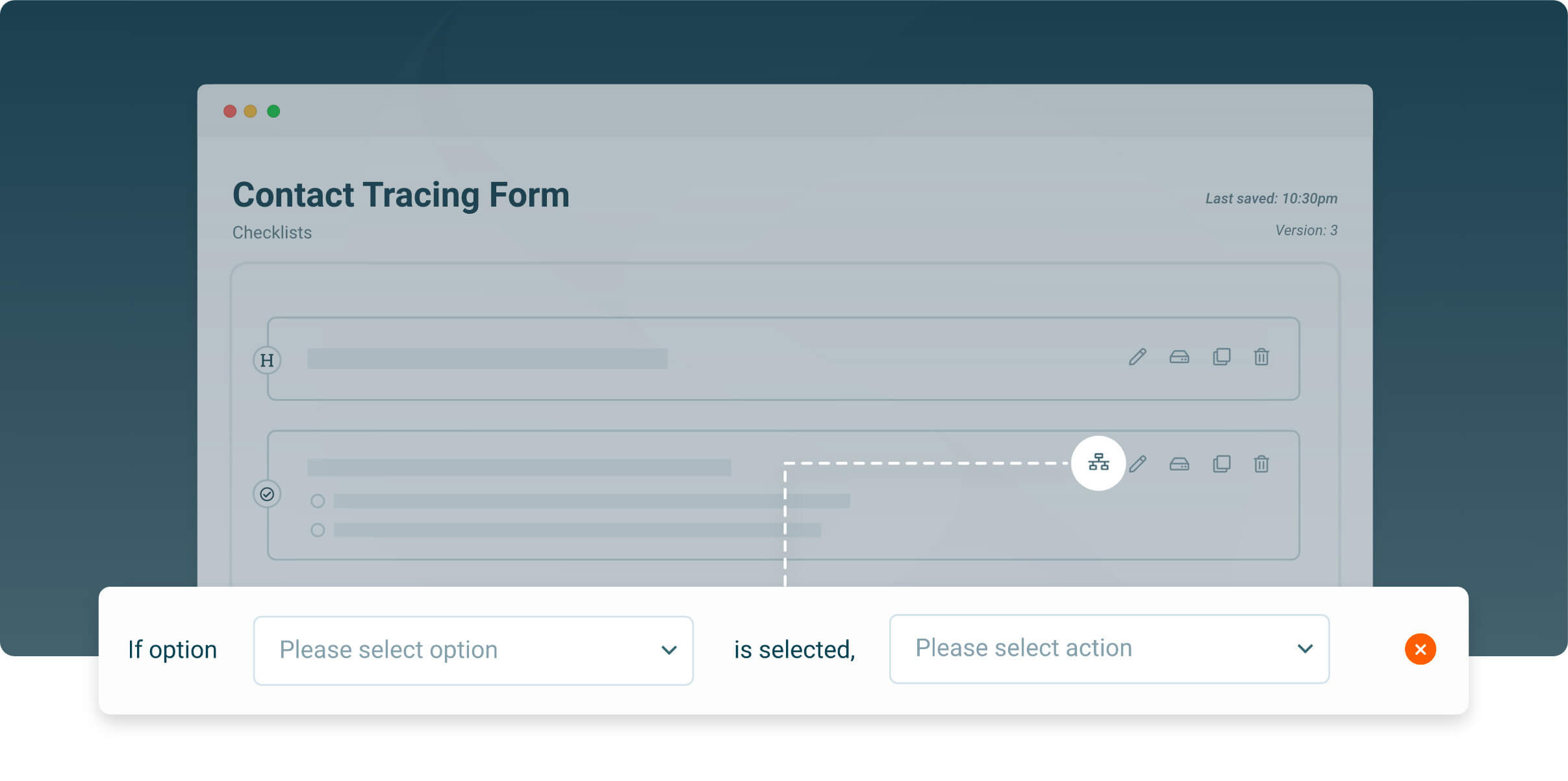 Introducing Conditional Logic
When creating safety checklists you can now include conditional logic. It's easy, just create your question and include conditions to hide or display a field based on the respondent's answer. With greater functionality you can now tailor forms based on your needs.