What you need to know to stay Cyber Secure.
Recently there was a lot of talk about data breaches. We at Safe Ag Systems make it our highest priority to ensure that our client's personal information is safe. You can read more about this at: Data Protection and Security
In our previous Cyber safety article, we talked about how to recognise common cyber-attacks and how can you defend your business. Thankfully October is Cybersecurity Awareness Month and we're here to help you stay cybersafe and recognise if you've been hacked.
See our top 4 tips to stay cybersafe by our IT specialist
Have you been hacked?
Always be aware of suspicious behaviours happening on your accounts, devices and apps. There are multiple warning signs that someone has accessed your accounts.
These can include:
Your account has been locked or you no longer have access.
Emails or messages in the 'sent' folder of your account that you did not write.
Password reset emails or messages in the 'inbox' or 'bin' folder of your account that you did not request.
People reporting suspicious or unusual messages, comments or activity from your account.
You have automatically been logged out of your account on all your devices.
You received an alert from your account provider warning you of suspicious activity, for example, a login attempt from an unknown device, an unknown web browser or a new location. Be aware that scammers can send you fake alerts. If you are not sure if an alert is genuine, check that it was sent from a legitimate source or contact your account provider.
You haven't had a failed log-in attempt but your account says it has been locked due to too many failed log-in attempts.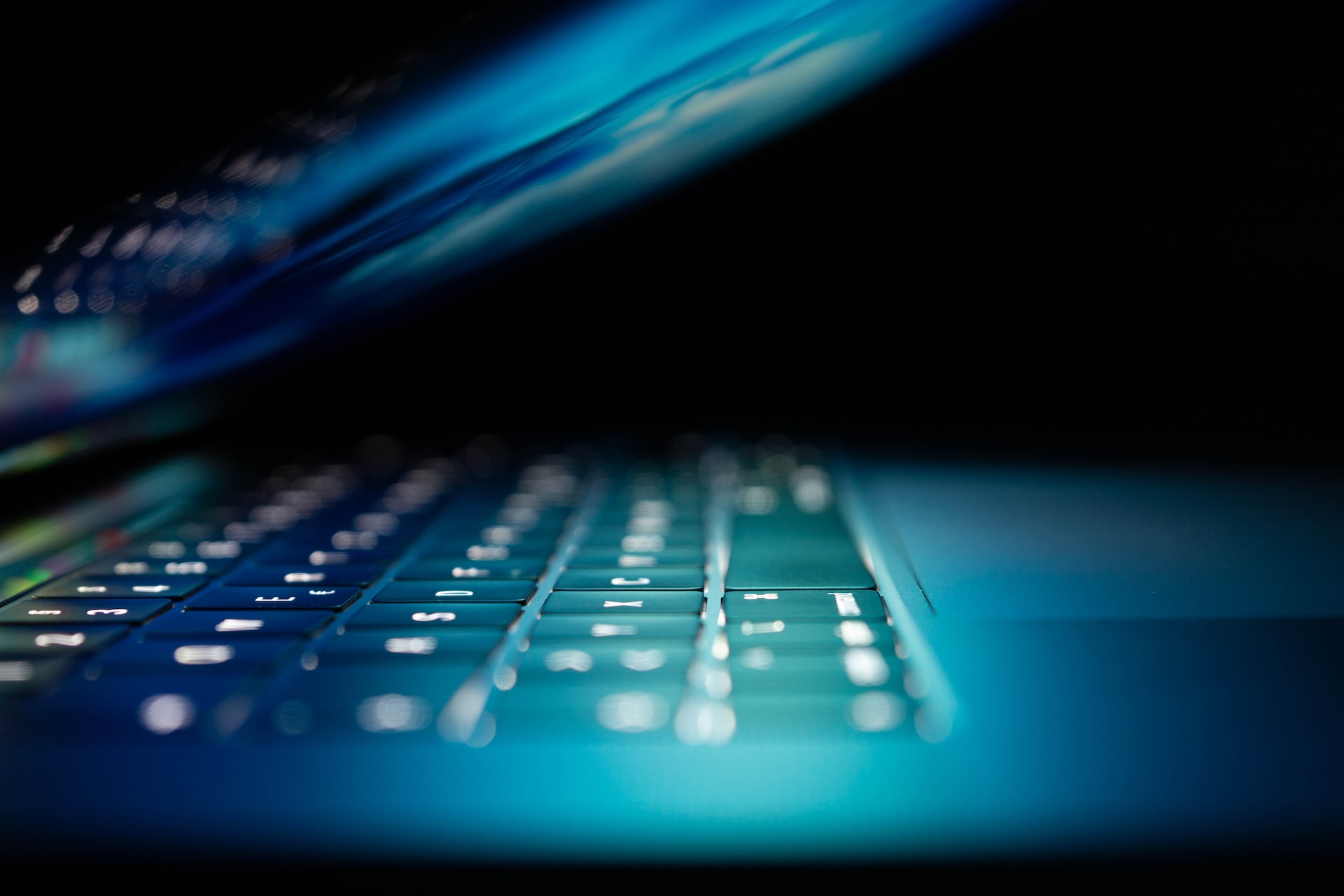 Checking your email account safety.
Change your password
If you are concerned that your email account has been hacked, it is important to log in to your account as soon as possible. Once logged in, you can change your password.
Recover your email account
Recovery of your email account is only required if a cybercriminal has changed your password. If you have completed the previous step, you can skip this one.
Update your account recovery details
In some cases, a cybercriminal may change the recovery details of your email account. They can use this as a way to regain access to the email account even after you have changed your password. Be sure to check your account recovery details are linked to either a recovery email address or recovery mobile phone.
Sign out of all other sessions
Cybercriminals may be logged in to your email account after you have signed in. By signing out of all sessions, you will disrupt a cybercriminal's access and regain control over your email account.
Enable Multi-Factor Authentication
Cybercriminals will sometimes set up 'forwarding rules' to send themselves a copy of emails coming into or leaving your email account. You should check your email account to see if cybercriminals have set up forwarding rules and delete any you don't recognise. Set up Multi-Factor Authentication to prevent unnecessary and unauthorised access from occurring.
It is also crucial to protect your social media accounts.
Make sure your money is safe and protect your bank accounts:
Sign up for monthly credit score reports and activity
Your credit score is a single number that represents your overall credit situation. It is not as detailed as the credit report above, but it is still useful to monitor for unexpected changes.
Each of the below 3 Credit Reporting Agencies has separate tools that you can use to track your credit score and credit activity with that agency: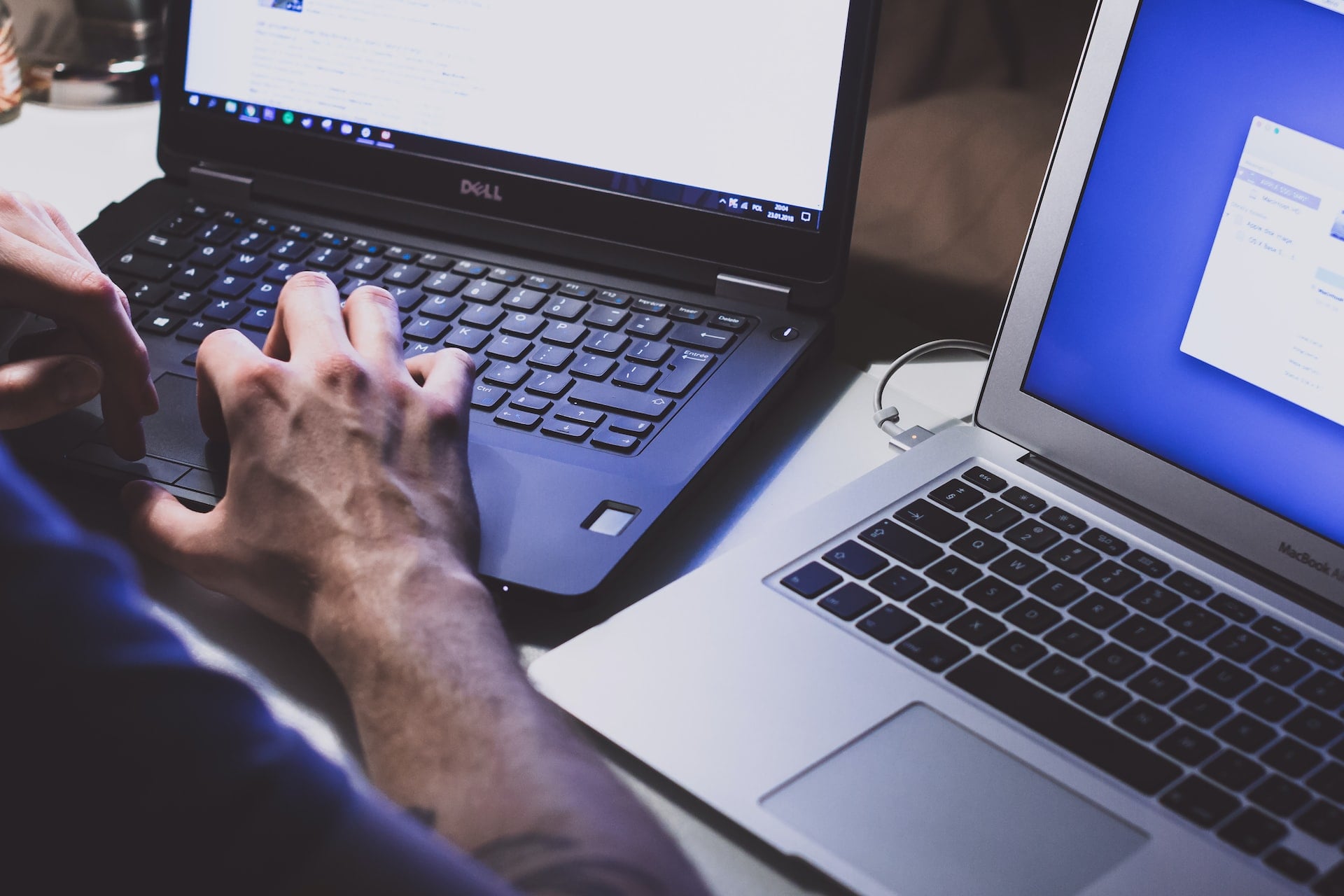 Make sure you know what to look for
At home
The average household owns 17 devices that connect to the internet.
Devices make life easier but open more ways for cyber criminals to attack. Know what to look for and how to secure them. Visit cyber security for your family and family resources to learn more.
On the go
Be mindful of your internet-connected devices when you're travelling.
Protect yourself when using public computers or Wi-Fi. Look at using public computers, travelling overseas with electronic devices and use a secure connection for more.
Back up your important files
Back up important files to a USB stick, memory card, external hard drive or online storage service. This will mean that if you have a problem with your device you will still have access to your important files.
Use different passphrases for your high-risk accounts
Use different passphrases for your high-risk accounts, especially for those that store personal or financial information. The email address you use for accounts must have a passphrase that you don't use elsewhere.
Use password managers if you have trouble remembering your passwords.
1password and LastPass are the most popular and secure password managers.
Make sure your device is up to date
It is important to keep the devices you online shop with up to date.
Turn on automatic updates for operating systems and applications (such as web browsers). Updates introduce new functionality and resolve security problems. New versions of operating systems and applications usually have new security features.
If you need more support, visit Small Business Cyber Security Guide.
Additionally, if you are after more information check out our other blog 'Cyber safety for agriculture businesses' or get in touch with our team.
Topics: Safety Management System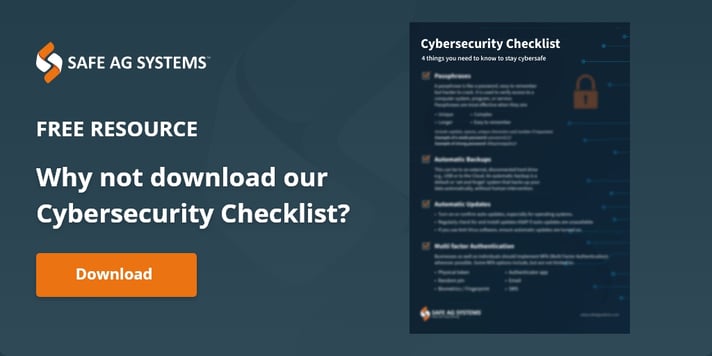 Disclaimer: Content on this website may be of relevance to users outside of Australia, but content links and examples are specific to Australia. Please check with your local authority for your country and industry requirements.
Originally published 17 October, 2022.