5 tips for Tractor Safety
Almost every farm incorporates machinery and equipment in day-to-day tasks, but did you know that tractors are more common on farm than any other piece of equipment? It makes sense since they serve multiple purposes, they can handle different types of material including feed, they can tow loads and they can act as a remote power source.
Even with improved designs and modern equipment, we are still seeing tractor-related accidents in the news. Often, these accidents fall under the umbrella of common causes of injury that are linked back to unsafe conditions. As an operator you should know the hazards that your machinery can present. Below are five tips for tractor safety and how you can reduce the risks on your farm or ranch.
1. As the operator, know your tractor.
Get familiar with the Operator Manual (a copy should always be accessible for reference) and your Safe Work Procedures. We're not suggesting you have these documents memorized, but you need to understand how to operate your tractor safely. Educating yourself on the layout of your cab including gauges, controls and indicators will prepare you if an emergency was to arise. Being informed means you can make an educated decision and recognize your tractors limitations.
Getting to know your tractor also means knowing how to safely mount and dismount. Slips and falls are often avoidable and occur due a combination of factors. These factors contributing to a fall often include facing away from the tractor when exiting or entering the cab, a lack of handrails and misplaced footing, even making the poor choice to jump from the tractor. The best way to manage this hazard is to always keep three points of contact (e.g., two hands and a foot), keep the step clear of mud and other debris, and wear suitable footwear.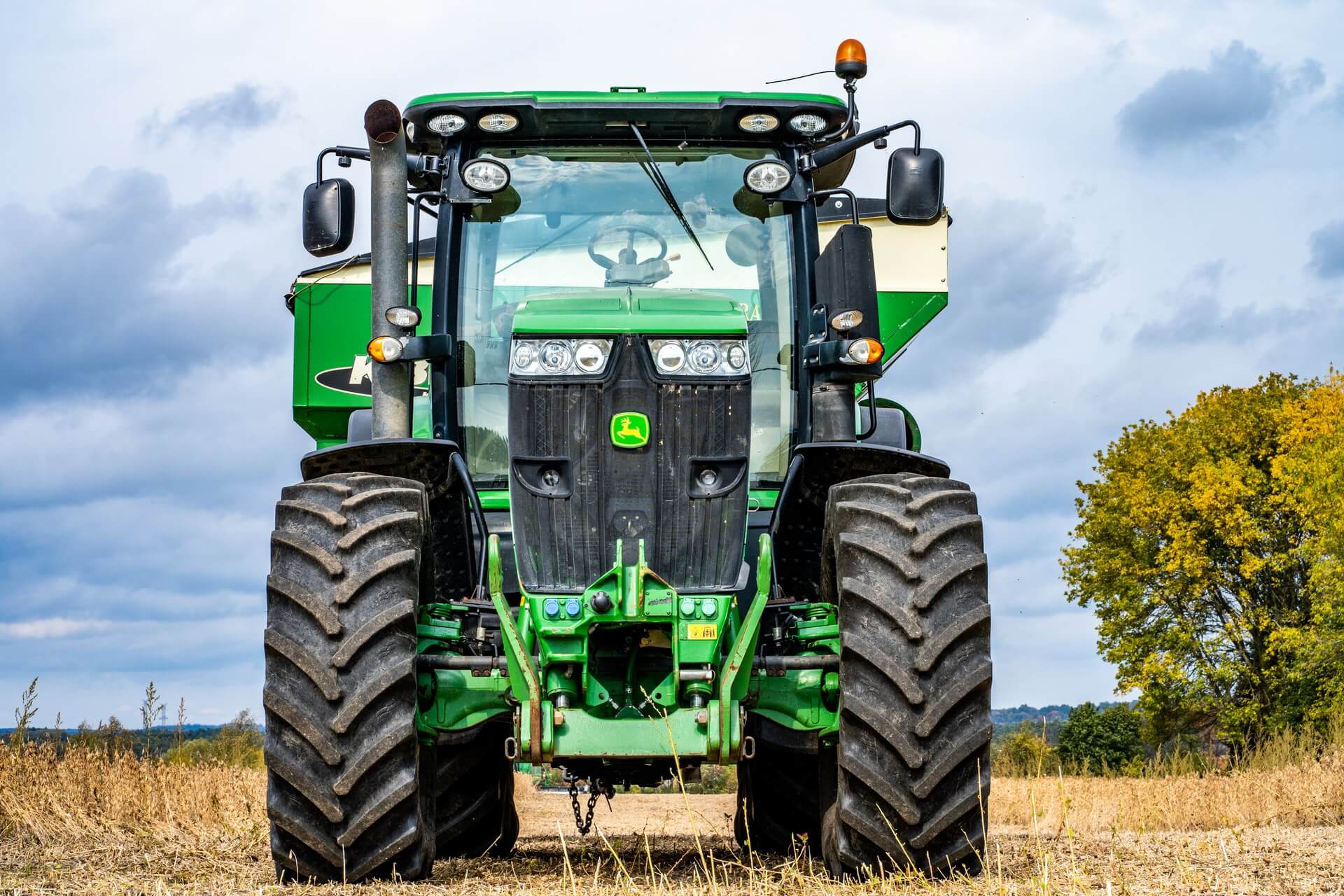 2. Complete the proper training.
All workers that use tractors on your property should receive the appropriate training and supervision. A worker who doesn't know how to safely operator a tractor can cause a potentially hazardous situation with disastrous outcomes. This could be an injury to themselves or others, or worse due to poor judgment. Your training should cover an onboarding/induction process including hazards and controls, farm policies and procedures as well as how to safely use any implement required to complete a task.
When mounting implements, your operator will most likely need to connect and disconnect the hoses connected to the tractor's hydraulic power. These hoses pose a danger as they can spray high-pressure oil causing the hydraulics to fail and drop. Your operators should only work with hydraulics based on the manufacturer's instructions.
A power take-off, or PTO, shaft has a dangerous reputation, responsible for many serious injuries or worse when a person becomes caught and entangled. It is found at the rear of the tractor and utilizes the tractors engine to power the tools or equipment such as post hole diggers and mowers. A PTO has turning equipment and when it meets clothing, hair, jewellery, etc. it forcefully wraps around due to friction. Your trained operator should be able to determine that the appropriate guarding is fitted before use as well as inspecting them for damage and maintenance requirements.
Don't forget it isn't just the hazards you can see!
Tractor engines are quite loud, and drivers can often be exposed if their cabin is not soundproof. Noise is a hazard where continual exposure can lead to permanent hearing loss, whilst it is not a visible hazard it can still be harmful in the long term. If your tractor does not have a soundproof cabin, you will require hearing protection such as ear plugs and earmuffs.
3. Take special care on rough terrain.
Tractors are sensitive to any shift to its centre of gravity and often this point of balance is located just ahead of the operator's seat, above the rear axle. Steep, rough, or slippery ground along with towing implements can increase the chance of the driver losing control.
Did you know you are most likely to overturn a tractor when turning on and crossing slopes?
Whilst most modern tractors come equipped with Rollover Protective Structures (ROPS) and seatbelts, a sudden change in direction or loose ground can affect its stability. Slopes, including travelling up or down hill can change your tractors centre of gravity resulting in a rollover (tipping sideways or backwards).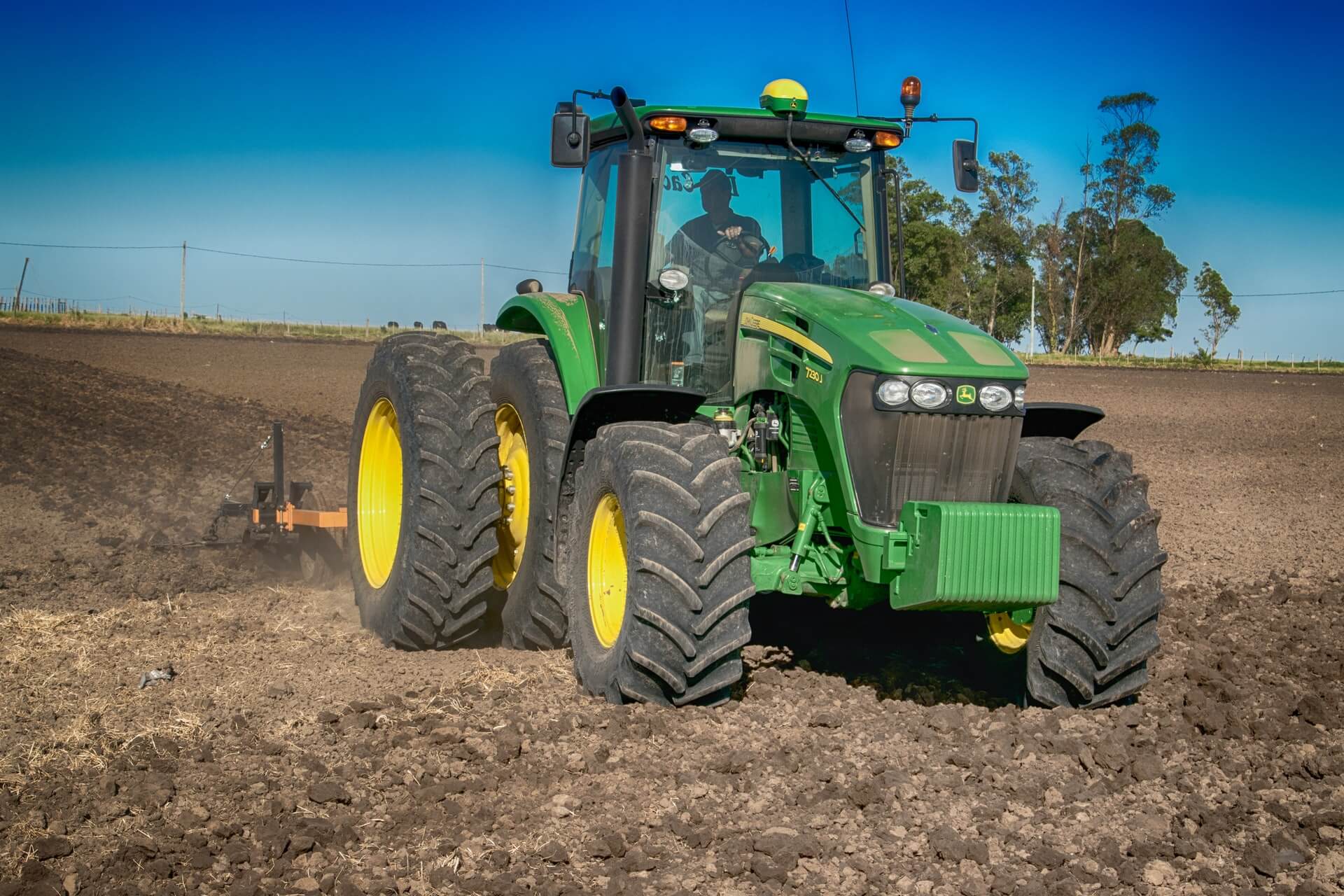 4. Reconsider passengers and keep children away during operation.
It is recommended that you never carry passengers on your tractor, and there's a good reason why! Whilst your passenger is at risk of unexpected bumps, tractor movements and the possibility of being tossed about or thrown out, they also pose a danger to the driver in the cab. Not only do they act as a distraction, imagine a curious child accidentally touching control they shouldn't?
Children not only pose a risk in the cabin, but they are often attracted to large machinery. As part of your Operating Procedure, always be aware of your surroundings and ensure that everyone is clear around the tractor before moving off. In some cases, small children are not seen before it is too late. Another great way to manage this situation is to implement a traffic management plan. This includes mapping traffic zones, the movement of machinery, signage, alarms and notifications.
The only time you should consider allowing passengers is if there is a second seat with the appropriate protection in place, or your driver is under the guidance of an instructor.
5. Driving on roadways.
Before taking your tractor on a public roadway you should ensure you have the correct license for your region, your vehicle meets any regulatory requirements, you understand the road rules and the machinery is appropriately prepared.
Each year, especially around harvest and peak season, there are accidents involving public roadways, passenger vehicles and tractors around the world. A few of the noted issues involved in these accidents are speed and vision, as a tractor tends to travel much slower than a passenger vehicle. Without alerting other road users with signs, a passenger vehicle can approach a tractor from behind at high speeds unaware of the danger ahead resulting in a collision. Be aware of passenger vehicles, move out of the way if you can do so, and allow them to safety pass. Keeping our roads safe is a shared responsibility.
Prevention is better than the cure, if you are operating any machinery or equipment on farm, safety begins with you. Just remember these are just a few ways tractors pose a risk on your farm, other potential hazards include overhead powerlines, front-end loaders, towing heavy equipment or a trailer, falling objects and more. Education and communication are key to keeping your team safe and operating a tractor safely.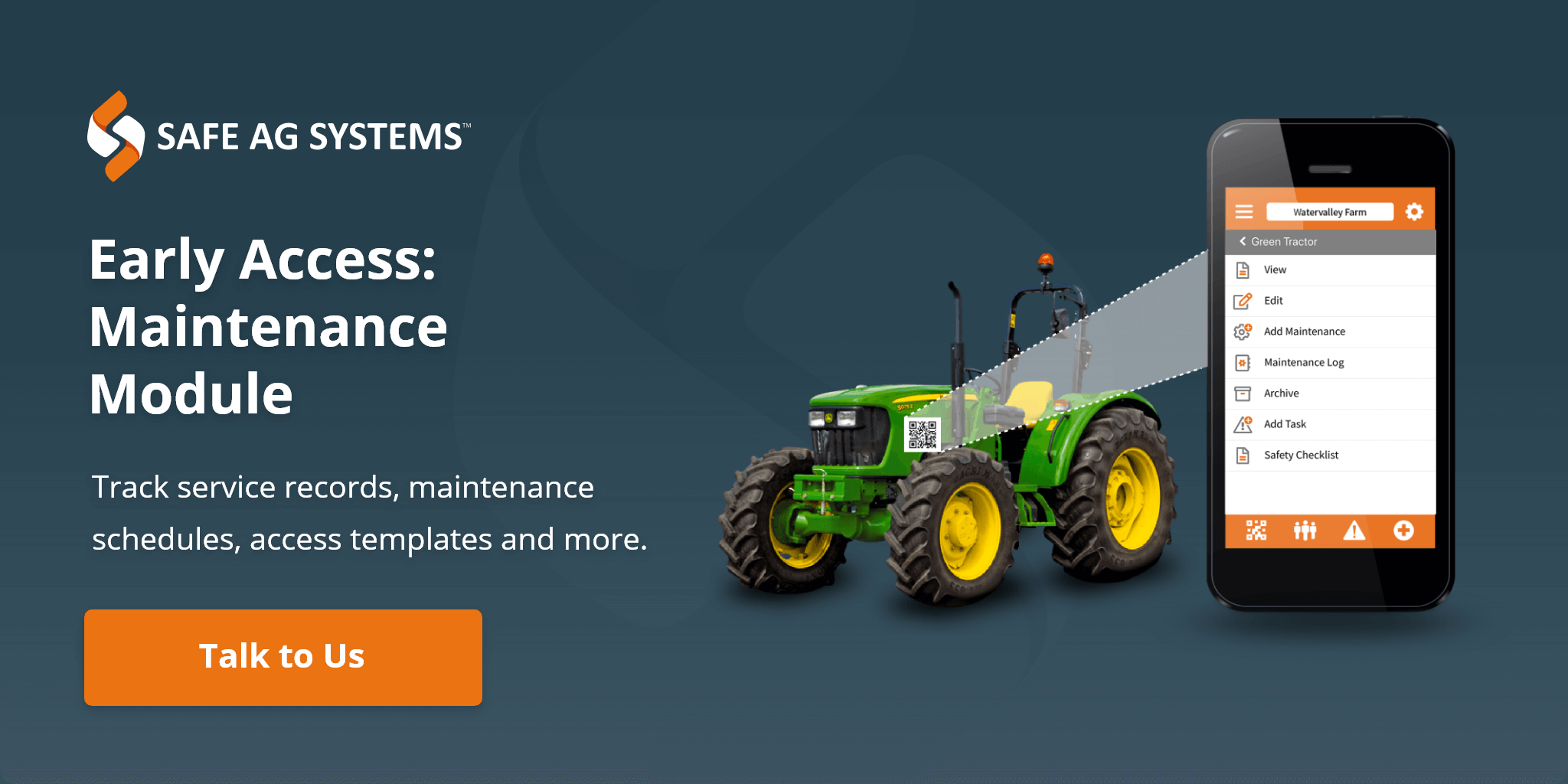 Disclaimer: Content on this website may be of relevance to users outside of Australia, but content links and examples are specific to Australia. Please check with your local authority for your country and industry requirements.
Originally published 16 September, 2021.