Agricultural Events in Canada 2023
Get ready to experience the best of Canadian agriculture in 2023! Our new list of agricultural shows will showcase the latest in farming technology, innovative practices, and the diverse range of products and services the industry has to offer.
Whether you're a farmer, rancher, agribusiness professional or just interested in the industry, mark your calendars and plan to attend one (or more!) of these must-see events.
The below list and details are correct at the time of publication, but as we have learnt from the past few years things can change very quickly. If you think we have missed an event or need to update our details let us know!
January
When: 3rd- 4th 2023
Where: Duncan, B.C
Western Canadian Crop Production Show
When: 8th and 11th 2024
Where: WTC at Prairieland, Saskatoon, SK
Farming Smarter Conference & Trade Show
When: 15th - 16th
Where: Lethbridge, Alberta
When: 16th- 18th 2024
Where: The Keystone Centre in Brandon, Manitoba
When: 26th - 28th
Where: Abbotsford, B.C.
February
When: 15th and 16th 2023
Where: Victoria Inn and Convention Centre, Winnipeg
Ontario Fruit and Vegetable Convention
When: 22nd - 23rd
Where: Niagara Falls, Canada
2023 AG-EXPO & NORTH AMERICAN SEED FAIR
When: 28th and 2nd March 2023
Where: Lethbridge & District Exhibition, Lethbridge, AB
March
When: March 8th and 10th 2023
Where: London, Ontario
When: 7th - 9th 2023
Where: Ottawa, Canada
Western Canadian Dairy Seminar (WCDS)
When: 7th - 10th 2023
Where: Red Deer, Alberta
When: March 14th - 16th 2023
Where: Centre EY Centre, Ottawa
When: 27th to April 1st 2023
Where: Brandon, Canada
April
When: 5th and 6th 2023
Where: Stratford, Ontario
May
When: 3rd and 4th
Where: Sheraton Centre Toronto Hotel, Toronto
When: 9th - 11th 2023
Where: Enercare, Toronto
June
When: 20th - 22nd 2023
Where: Regina, South Saskatchewan
When: 21st and 22nd 2023
Where: Stratford, Ontario.
July
When: 18th to 20th 2023
Where: Langham, Saskatchewan
August
Rainy River Valley Agricultural Fall Fair
When: 17th and 19th 2023
Where: Ontario, Canada
When: 29th - 31st
Where: Saint-Liboire, Quebec
September
When: 12th - 14th 2023
Where: Woodstock, Ontario
International Plowing Match & Rural Expo
When: 19th - 23rd 2023
Where: Bowling Green, Ontario
October
When: 1st - 6th 2023
Where: Alliant Energy Center, Wisconsin
November
When: TBA
Where: Edmonton, Alberta
The Royal Agricultural Winter Fair
When: TBA
Where: Exhibition Place, Toronto
When: 8th - 10th 2023
Where: Westerner Park, Red Deer, Alberta
When: 20th - 25th 2023
Where: Regina, Saskatchewan
Can't find the event you're looking for or want to add your Farming event to our site for free? Get in touch with our team.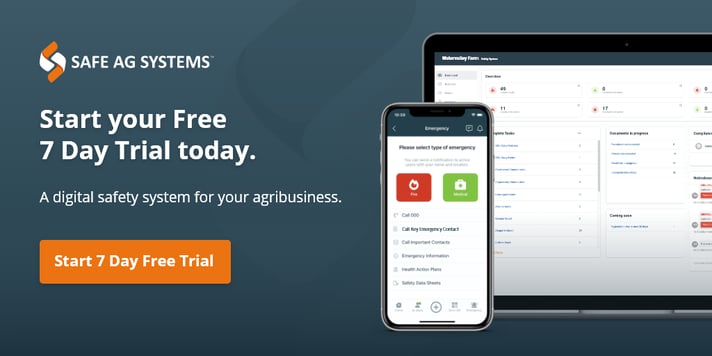 Disclaimer: Content on this website may be of relevance to users outside of the United Kingdom, but content links and examples are specific to the United Kingdom. Please check with your local authority for your country and industry requirements.
Originally published 02 February, 2023.