How can a safety system change safety culture?
A leader in the Australian agricultural industry with over 40 years' experience, Hewitt Cattle Australia (HCA) is renowned for incorporating best practice management. Responsible for the welfare of its 80 staff across Australia along with 75,000-head livestock, HCA makes safety its number one priority for the workplace.
Since implementing the Safe Ag Systems program 18 months ago, David Toohey, Workplace Health and Safety Manager at HCA, has noted a key element of selecting the Safe Ag Systems software was that it was designed by ag people for ag people. It should also be mentioned that the program has delivered additional benefits to HCAs 10 Station Managers.
Searching for an answer to develop its safety culture, HCA looked to implement an online platform to improve its efficiency, streamline staff communications, task management, and easily maintain inventory records. If a safety management system can also improve your workplace productivity and meant spending less money on maintenance, how can you get your workers to use it?
Getting your workers to use workplace systems can be a hard sell, but Safe Ag Systems brings agriculture into the digital landscape with not just the interactive desktop software, but a mobile app too!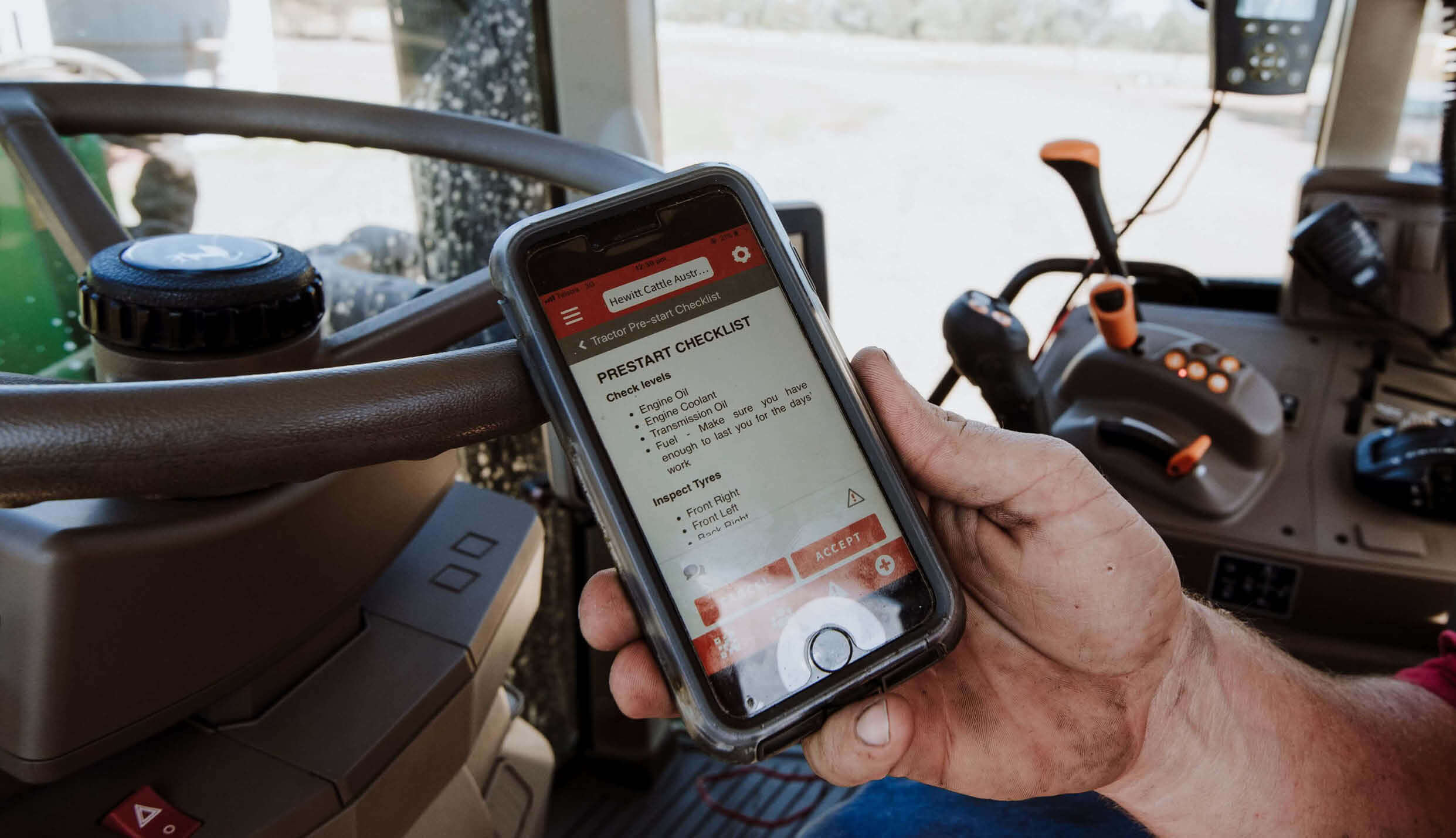 The app is right at your fingertips, David notes, "We always struggle with young people being on their phones too much at work…But this way we get them intuitively, or not so intuitively, using it.".
Utilising the mobile app, your workers are not restricted to paperwork or the office. Manage tasks in real time, schedule maintenance, follow up on hazards with the Safe Ag Systems software including a Task Manager as part of the program. One of the key takeaways HCA identified was that their Station Managers could use the program to track time spent on numerous tasks.
HCA employed the Task Manager to improve task allocation and tracking, with staff members meeting weekly for a "toolbox talk". "It's at these meetings where tasks for the coming week get allocated and put into the Safe Ag Systems program ", according to the WHS Manager.
"It is not just a safety system, it is a really good management system for staff and the team," he said. "Everyone is aware of what everyone is doing, which jobs have been allocated to you, which ones have been allocated to someone else".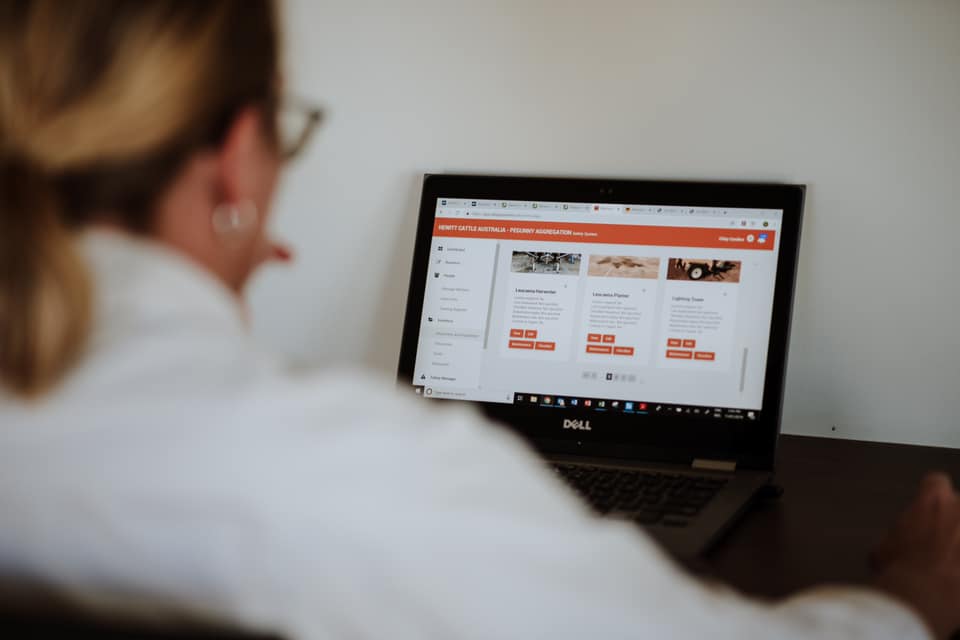 The Inventory Management component is one of the major selling points for HCA since it incorporates machinery maintenance, keeping your equipment safer and in working order with up to date records. "One of the biggest things we love about the system is that it records the maintenance of all the plant and machinery, in a real-time log," David said. He added, "A machinery operator can read the safe work procedure on a piece of equipment, and it is the latest version, right there at their fingertips." Digitally managing your maintenance records means your workers have access via their mobile app anywhere, and they can assist with updating and maintaining records easily.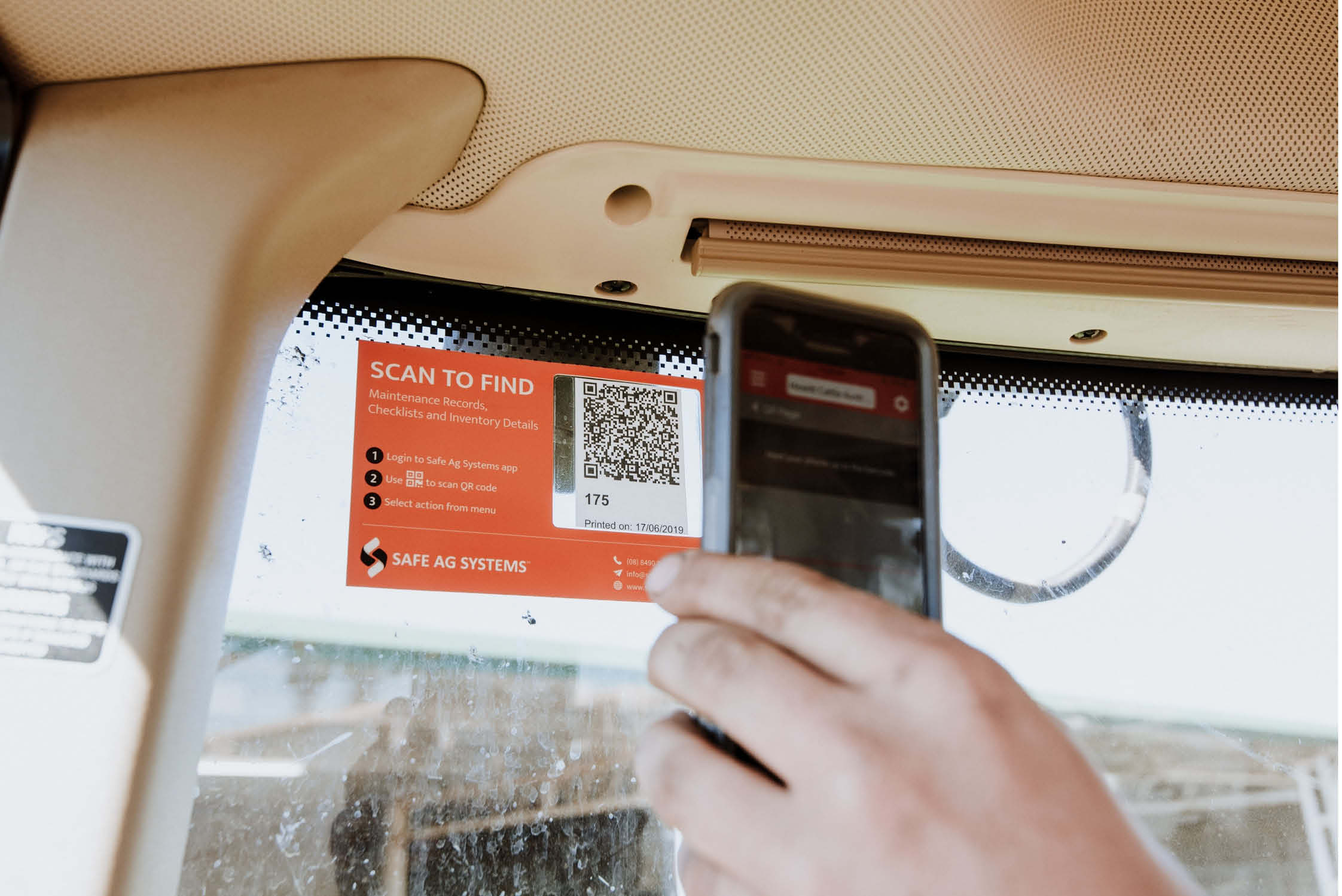 Safe Ag Systems have integrated a QR code setup which is unique to each item of machinery or equipment your workers may utilise. This QR code gives your workers real-time information about the machine, including procedures, hours, tasks, and the safety system will alert workers if that machine has been tagged out and is unsafe to use.
HCA have been integrating the Inventory Management function to decrease their output on machinery and equipment, using machinery records to identify additional expenditure, "They put up a report on the big screen and looked through it," David said. "Then they said, 'we are not buying that type or brand of machine again'. The maintenance costs were through the roof. (Because of that) they had made a business decision around safety without even knowing that."
A pain point most businesses can relate to is reporting. Creating end of month reports and just reports in general when using a paper system can be time consuming. The safety system supports your reporting requirements. "It can be used as a reporting tool instead of, at the end of each month, going through spread sheets," David said.
Since the program allows for data exports, you can provide a snapshot on completed tasks, inspections, and visitors on-site just to name a few. HCA use the Reporting feature to track how much they are spending on their inventory maintenance. David stated that workers "…can filter-out a report which can be used to compare maintenance costs against what was budgeted for."

So how has the Safe Ag Systems program helped HCA with their Safety Culture focus?
David remarked that the total injury rate had decreased "significantly" and has positively impacted productivity since workers have not lost time due to injuries.
"Our maintenance costs continue to decrease, and Safe Ag is helping us do that just by entering data when we carry out a service on our equipment," he said.
Safe Ag Systems has been developed to support compliance with Australian model WHS laws. By using the safety system, you are demonstrating your commitment to safety. David mentioned, "I also liked that it was designed around the harmonised WHS Act. Just using this platform – the way it is designed and what it is designed to do- you are already abiding by the Act."
David's final note, "Hewitt Cattle Australia are extremely forward thinking…We want to be the leading beef cattle brand in Australia but not just in operations, but in profit and safety too."
Did you enjoy this safety system read and want to hear more from our clients?
Our Client Stories and Testimonials page features agribusinesses from around the world.
Learn how Safe Ag Systems helped to address their safety concerns.
Topics: Safety Management System
Disclaimer: Content on this website may be of relevance to users outside of Australia, but content links and examples are specific to Australia. Please check with your local authority for your country and industry requirements.
Originally published 22 September, 2020.