How do you demonstrate your commitment to work health and safety?
A wholesale nursery located in Victoria, Australia, Botanix Plant Supply was established in 2007. Dedicated to producing high quality trees and shrubs, the agri-business has now grown into two nursery sites over 24 acres. Recognized as a specialist in their field, Botanix is a small yet dynamic company employing a core team of 10 staff, with numbers increasing depending on seasonal demand.
With a small team and Occupational Health and Safety (OHS/WHS) top of mind, Carl Soderlund, Director at Botanix, says, "Our staff are our most valuable asset, so anything I can do to make sure they are kept safe while at work is a priority for me." Identifying and implementing a system that supports safety as part of everyday work as well as positively influencing workplace culture was the primary objective when selecting a safety management system. Botanix particularly liked the reporting functionality that was inbuilt with Safe Ag Systems.
After attending an NGIV forum on OHS, Carl felt like he had found the tool he'd been searching for. Impressed with Safe Ag Systems ease of use and accessibility, Carl notes that the software included all the features, plus more, to help manage their OHS/WHS requirements. Think Policies and Procedures, Safety Checklists, Reporting and Safety Inspections.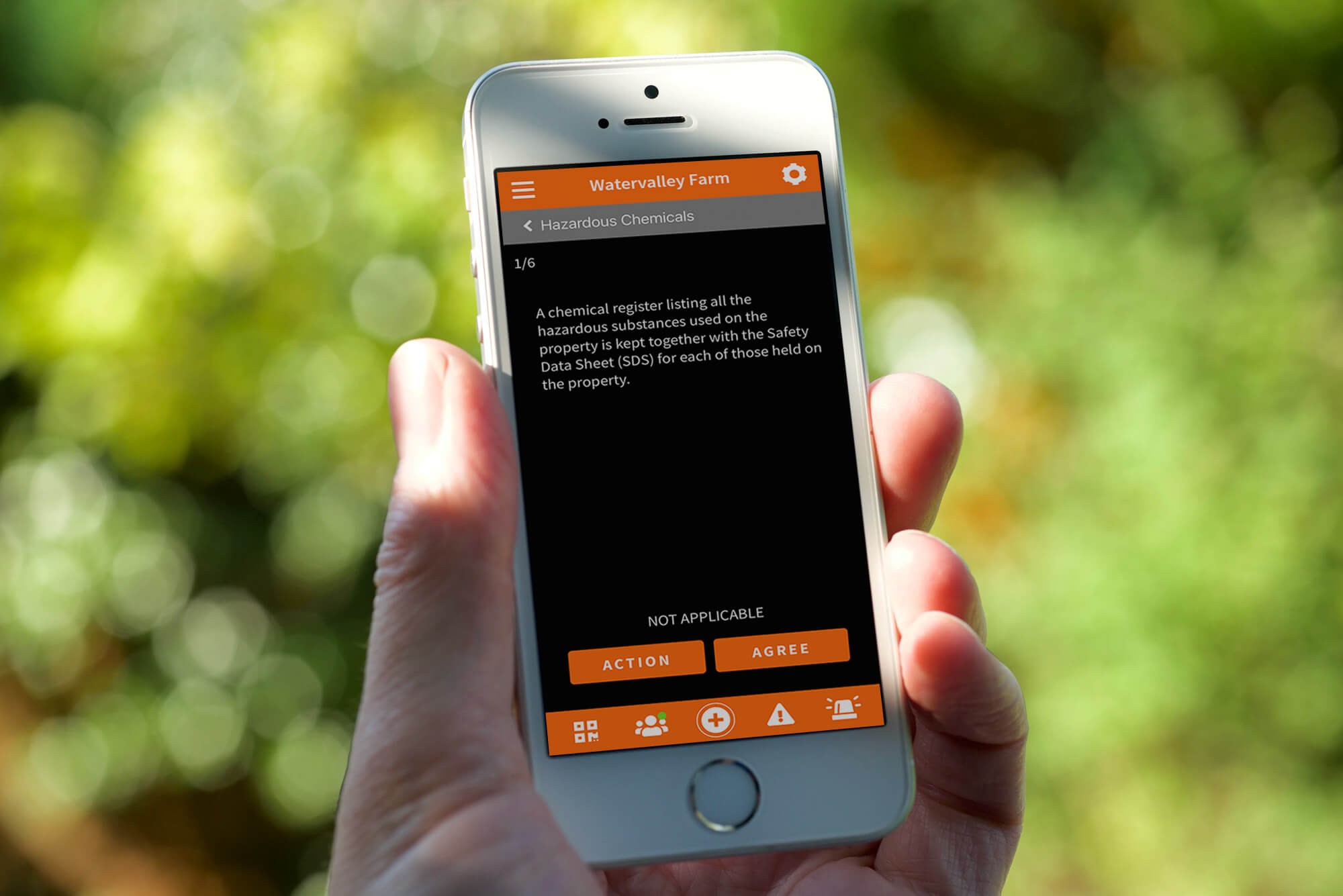 Prior to fully deploying Safe Ag Systems within the horticulture business, Botanix experienced a random WorkSafe audit. As the Botanix team were in the process of inputting their data, they were able to demonstrate their commitment to health and safety as well as the steps and process implemented in order to fulfil responsibilities. Inspectors were satisfied with the evidence presented with Carl remarking, "They were pretty impressed and very complimentary. Instantly validated my decision to run with Safe Ag Systems!"
When implementing a new system, you want to know you have access to a Client Support Team and you can call on that support when you need it! Carl mentioned, "The team [at Safe Ag Systems] are friendly and responsive with any questions or information we need." When it came time to set up the Safe Ag Systems software, the Botanix team found the program intuitive to use. Developed with the end user in mind and designed as a management system that works for you, the software is user-friendly and accessible from a desktop, tablet or mobile.
How has Safe Ag Systems assisted Botanix on their health and safety journey so far? The Botanix team finds managing and completing regular, scheduled inspections and maintenance much easier. With policies and procedures as well as the worker records feature, staff inductions are now more standardized and streamlined.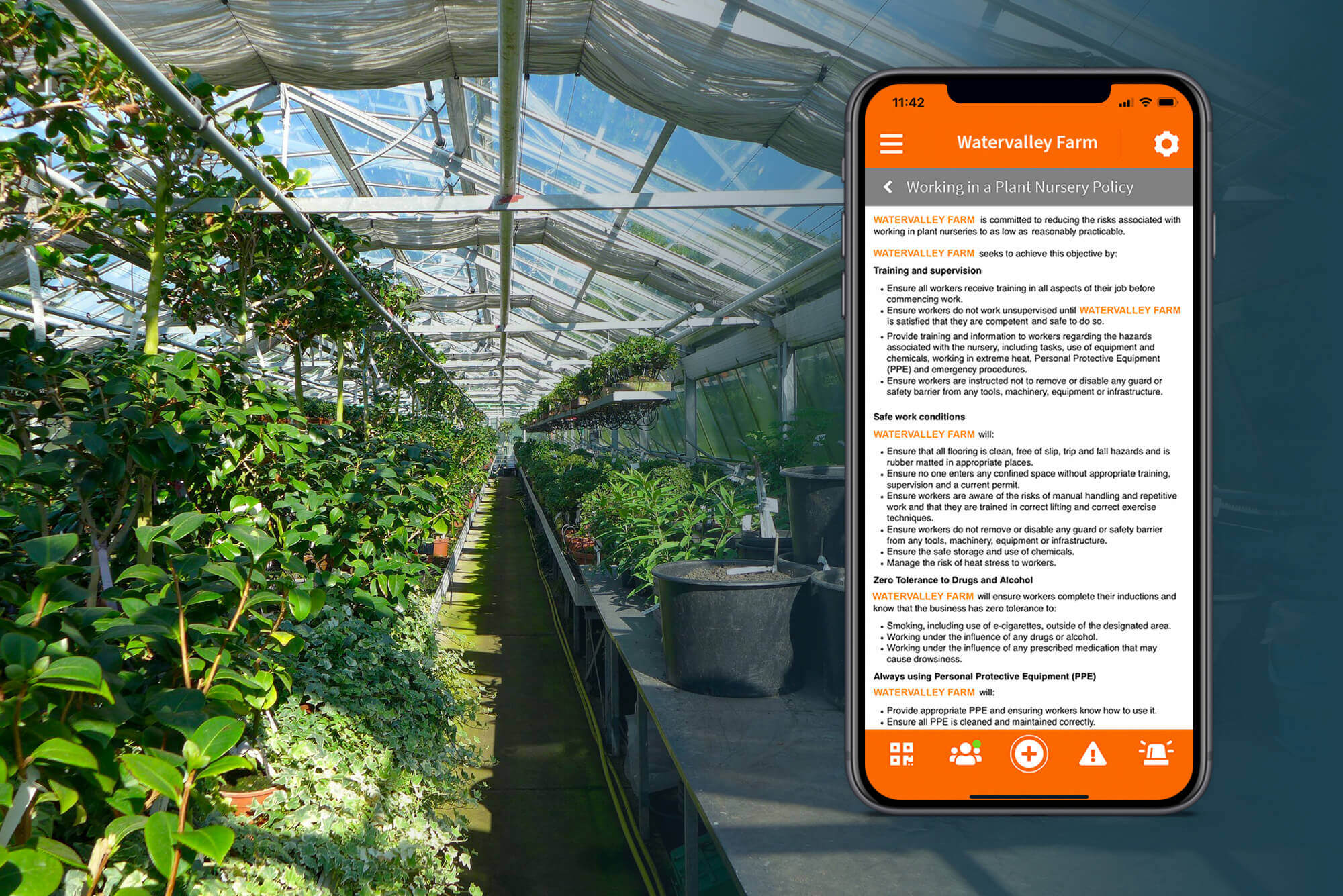 With two nursery locations, working across multiple sites was previously a challenge for the Botanix team. Since introducing Safe Ag Systems its staff can now communicate with each other, streamlining processes and distributing information when its needed, no matter which site they are working on. "We can review our policies and procedures more quickly than before, as accessing the relevant information for team meetings is now only a click away" says Carl.
One of the most employed features is inventory management. Carl mentions, "Our machinery maintenance schedules are now much easier to track, with the addition of QR codes to all machinery, a simple update of engine hours or kms means that scheduled maintenance and inspections are so much more efficient."
Utilizing the inventory management feature, handling, and tracking usage of chemicals is now more straightforward. The inventory management module allows Botanix to maintain a digital chemical manifest including SDS label information which is accessible in an instant.
Safe Ag Systems was developed by a farming family, designed to support compliance with health and safety requirements in all regions and created by qualified Health and Safety experts. Why implement a safety management system? Carl remarks, "As more businesses adopt the system, our industry raises the bar when it comes to managing OHS".
Topics: Safety Management System

Did you enjoy this safety system read and want to hear more from our clients?
Our Client Stories and Testimonials page features agribusinesses from around Australia.
Learn how Safe Ag Systems helped to address their safety concerns.
Disclaimer: Content on this website may be of relevance to users outside of Australia, but content links and examples are specific to Australia. Please check with your local authority for your country and industry requirements.
Originally published 06 April, 2021.