More than a safety management system
Starting out over 30 years ago as a family-run farm, M&J Gaymer, Mentmore Park Farms Ltd is now established as an agricultural contract farming service in the United Kingdom. Its founders Michael and Julie originally made their introduction to farm management via their own passion project that consisted of 1,007 acres of the former Rosebery Estate. This project, which has now grown to approximately 2,000 acres, saw Michael and Julie take on the largest agricultural land drainage scheme of its time, and cementing their first successful venture into farm management operations.
As a business that has experienced growth, Mentmore Park offers a range of services to the farming community ranging from one-off contracts to full farm management. Recognising the cultural shift and the growing importance of health and safety, Mentmore Park went in search of an integrated product that could handle a multitude of agricultural focused functions. Robin Gaymer of Mentmore Farms, notes that:
"With Agriculture being one of the most hazardous industries, we need to do everything we can to keep our staff safe and make sure they are properly trained at everything they do."
Having previously implemented and maintained a paper-based system, the team at Mentmore Park felt that it was not a great fit for their needs. The team found that by relying on multiple pieces of paper, being handed out at the beginning of harvest, information was being lost and workers were struggling to retain information related to safe work procedure. This was especially an issue for workers when carrying out jobs later in the season.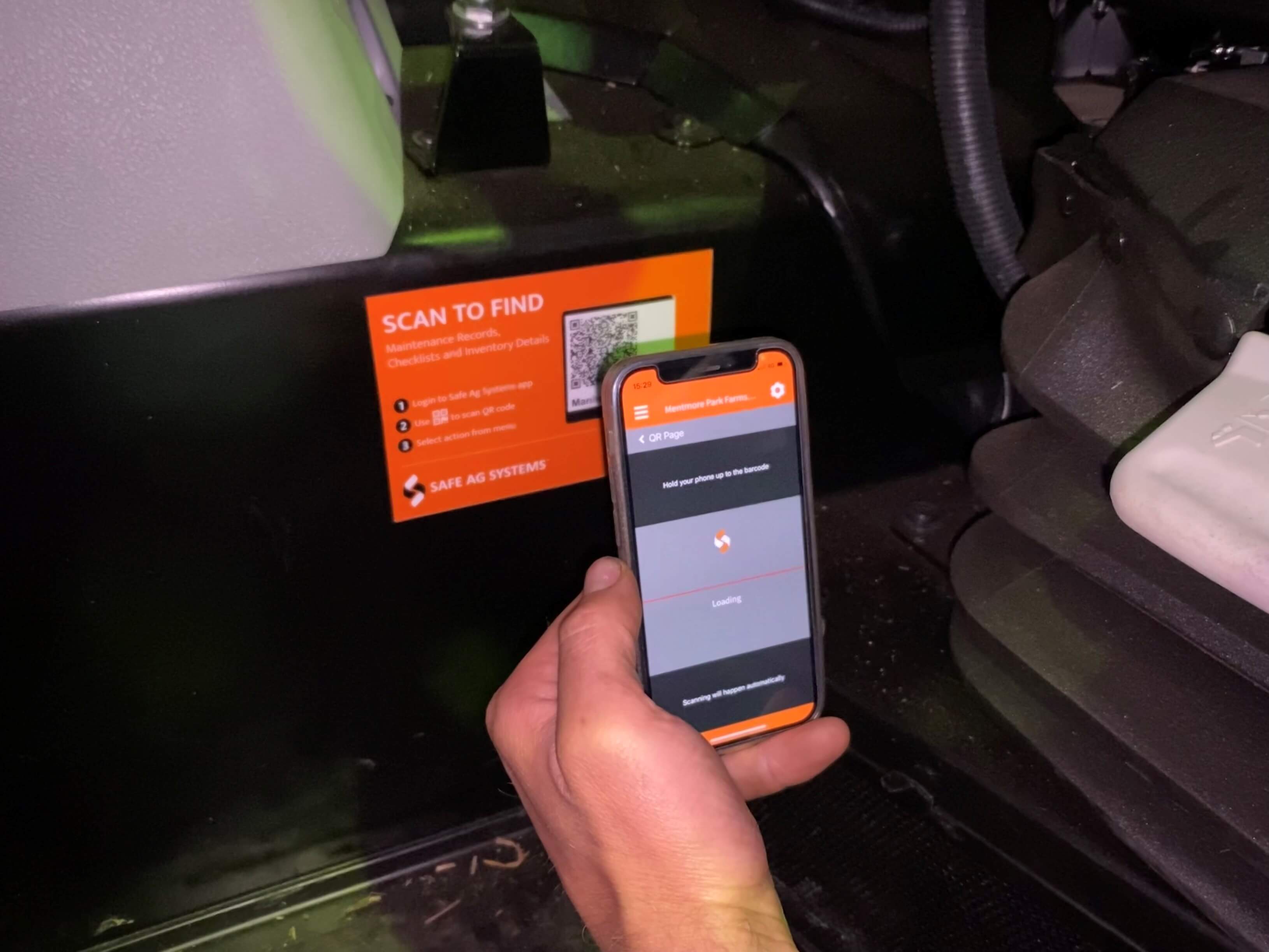 Employing a tool like Safe Ag Systems, means removing the paperwork. When using a paper-based safety management system you are at risk of losing important information in the clutter. Accessing software such as Safe Ag Systems that offers various functions, all integrated into the one user interface, meant that data was not lost or incompatible across various systems. This information can then be utilised to track performance and progress.
When harvest time hits each year, Mentmore Park employs an additional 10 staff to assist with the increased demand. The concern during peak season and employment of additional, seasonal staff is ensuring workers are inducted and equipped with the right training, qualifications and understand the safety procedures to complete a task. With each new season, it can also mean new equipment and machinery. Getting new workers up to speed can become a massive undertaking, especially with the importance and shift of focus on health and safety on farms.
How have Mentmore Park handled harvest health and safety in the past? Robin notes, "… we have had a pre-harvest health and safety talk from the NFU and employees have read through our health and safety policy and safe working procedures."
Utilising Safe Ag Systems policies and procedures functionality, Mentmore Park were provided with agricultural specific templates to help guide them in the right direction. Safe Ag Systems also provided the option to incorporate existing policies and procedures. Once Mentmore Park's policies were set up, they were able to add them to inductions and have workers sign the important documents off using the Safe Ag Systems mobile app. When workers completed their induction, Mentmore Park could retain a digital record which was associated with the individual workers' profile. Safe Ag Systems provided managers with proof that the health and safety documents were provided, read, and accepted.
A great benefit of using the Safe Ag System mobile app was the accessibility of Safe Work Procedures via a workers mobile phones. This allowed the worker to read through and accept procedures and familiarise themselves with each machine or piece of equipment before operating it or performing a new task.
Also included in the set up was agricultural specific pre-operational safety checklists. These were perfect for when workers were performing new tasks as pre-operational checklists allowed the team to communicate instructions clearly and effectively. Within the Safe Ag Systems reporting dashboard managers could also track if a checklist for each piece of equipment was being completed and follow up or edit as needed.
A big selling point for Mentmore Park was the offline capabilities having previously relied on Dropbox to communicate tasks, emergency, and hazard information between workers. Robin recalls, "The changing and busy nature of harvest means staff could be asked to carry out tasks when out and about without access to the health and safety folder". Dropbox accounts were being used to grant access to emergency documents and overhead cable maps, but the requirement for 4G signal meant the solution was far from ideal. A great feature of the safety management system is that information downloads onto the mobile app. Workers could still access important safety information that was pre-existing on the app, even when they entered a signal black spot. If the app was offline, information that being recorded could then be saved and synced to the cloud once the signal was reconnected.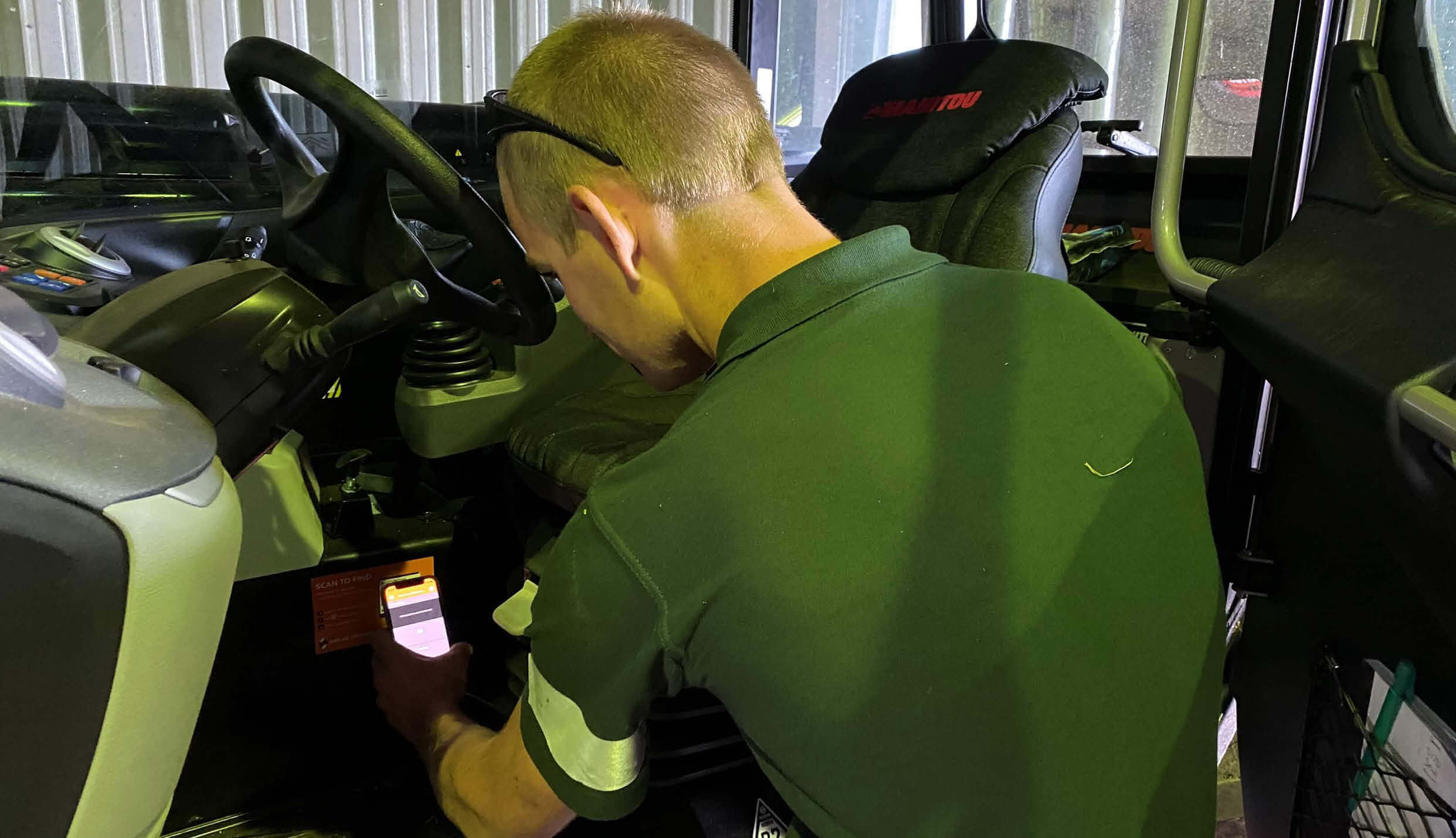 Having the ability for workers to access safety information directly from their mobile was a great bonus for the team, coupled with the emergency functionality. The emergency features are useful should anyone get into trouble. Workers learnt they could trigger an alert in situations where there was a fire or if another staff member required medical attention. The hazard mapping also gave the team reassurance that, based on workers GPS location, they could refer to Mentmore Park's hazard locations, be aware and stay safe.
The in-built task manager supported the team with task allocations, a task could be noted, then assigned to a worker and tracked for progress.
How has the Safe Ag Systems program help? What needs to change in the community?
Finding the solution to their safety system needs, Mentmore Park noted that Safe Ag Systems does everything they thought they needed and so much more. Robin's final comments about the digital safety management platform, "It will allow us to induct new staff and make sure they have read through all the health and safety documents. Safe work procedures will be stored on their phones so they can read through before operating new machinery or performing new tasks. Having all this plus hazard maps and pre-start machinery checklists all within the same app is great, plus the emergency features are useful should anyone get into trouble.
Topics: Safety Management System

Did you enjoy this safety system read and want to hear more from our clients?
Our Client Stories and Testimonials page features agribusinesses from around Australia.
Learn how Safe Ag Systems helped to address their safety concerns.
Disclaimer: Content on this website may be of relevance to users outside of Australia, but content links and examples are specific to Australia. Please check with your local authority for your country and industry requirements.
Originally published 15 June, 2021.