Safety management software to support farm safety and compliance
In 2012, Janna and Ryan Greir founded Whispering Cedars Ranch (WCR) in Alberta, Canada. Committed to growing their flock of Rideau Arcott's, Ryan and Janna's passion for farming has allowed them to expand their ranch to over 300 sheep. WCR was created to give their children an opportunity to grow up on a ranch and fall in love with the land. Their mission puts safety and environmental stewardship at the forefront and is currently focused on exceptional ovine breeding stock.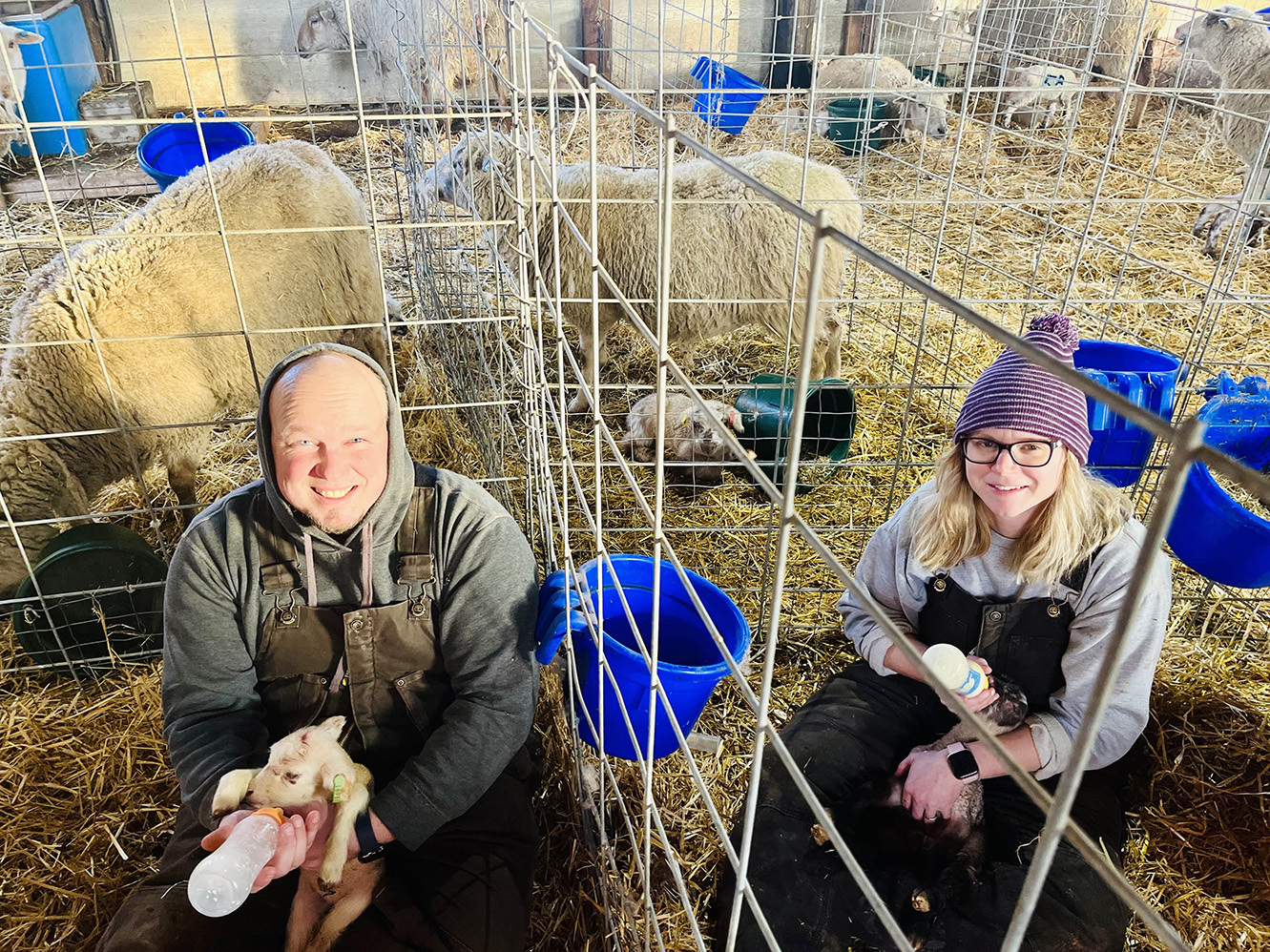 Operating with a small team, including friends and family, WCR wanted to bring safety to the forefront of daily operations. Ryan Greir states, "we are a growing family operation. Safety means protecting our kids, related family, friends, employees, and visitors from injury."
With that in mind Ryan and Janna went in search of a product that would support their belief that everyone has the right to return home safe at the end of the day. As Janna notes "farms are extremely dynamic worksites and without being proactive with safety, there are so many ways to be killed or have a life altering injury."
After creating a paper-based safety plan, and equipped with concerns and learnings specific to WCR, Janna and Ryan went on the search to find a tool that encouraged workers to take part in the cultural shift. Centred around this knowledge, the WCR team were also seeking a program that could help capture and document farm records, to demonstrate their commitment to farm safety and further develop their Farm Safety Program.
After additional research and an online investigation of numerous programs, the team at WCR discovered Safe Ag Systems. Not only did the safety management software support safety and compliance on farm, but it also allowed WCR to train employees, manage risks and hazard identification as well as document machinery and equipment checks.
With a growing agribusiness and additional enterprises requiring a more formal safety program, Ryan and Janna selected Safe Ag Systems to support their compliance, record keeping requirements, protect their family and increase efficiencies on farm.
So, what does the team at Whispering Cedars Ranch think?
Ryan was most enthusiastic about the training register which forms part of the Employee Records feature, "The training register will come in very handy, especially if tickets can be produced on demand." The Manage People functionality allows agribusinesses to manage and track their workforces' important documents in one location. You can store employee documents such as employment contracts, position descriptions or performance reviews. The training register also allows you to set expiry dates for reminders and alerts.
An important necessity for WCR was the ability to onboard guests before they arrived on farm. Safe Ag Systems allowed Ryan, Janna and their team to send information to farm guests before arrival, using the mobile app.
Accountability has been a crucial step in WCR's journey when implementing their digital safety system. When discussing this significant aspect of farm safety Ryan says, "there are 1000's of things to do on a farm. Having this type of information in a single place to assign is going to be powerful." For those that don't know where to start, readily available templates are available in the program which helped WCR assisting in setting up a majority of policies and procedures.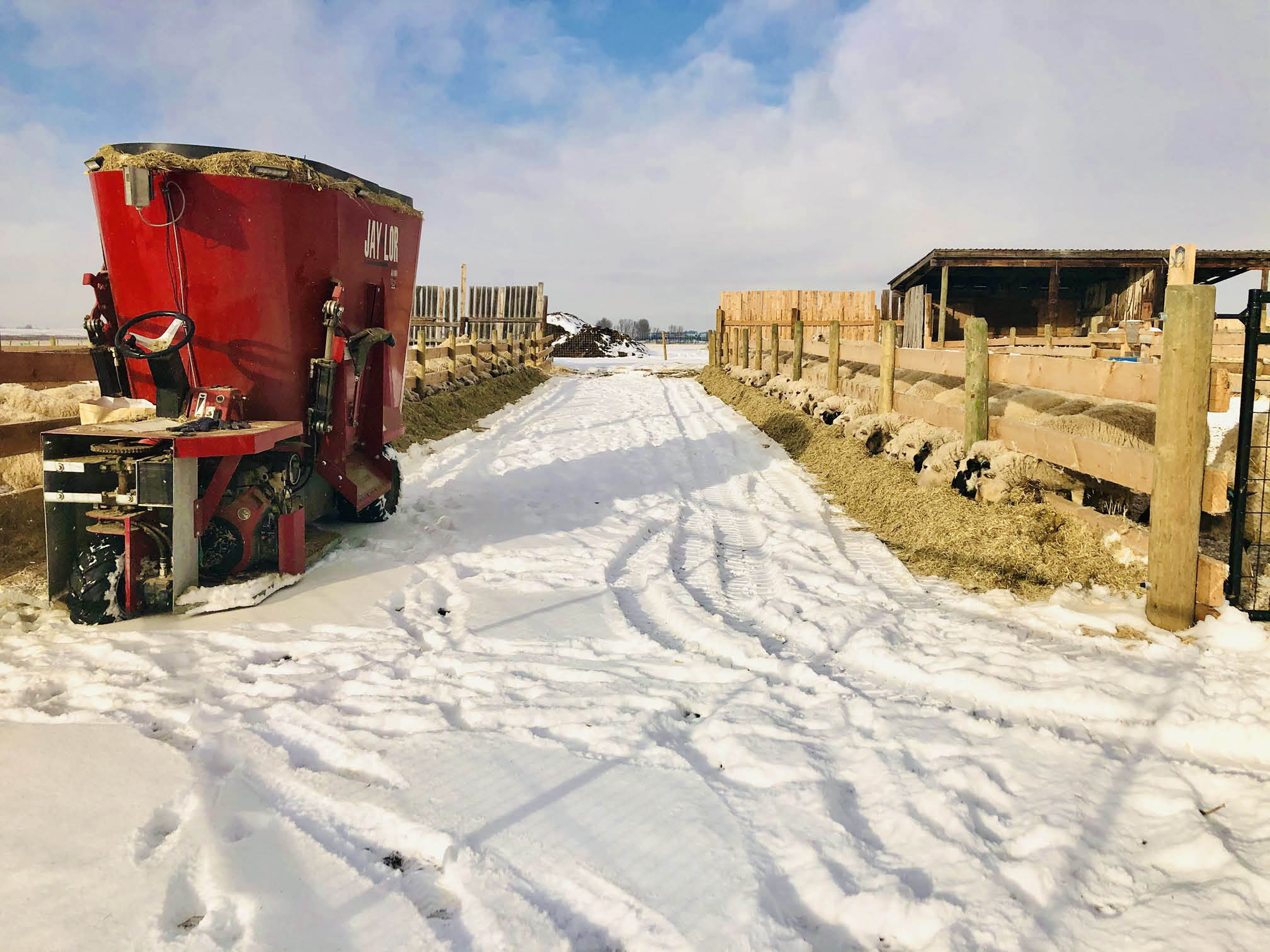 Safe Ag Systems have curated a range of agricultural-specific documents to ensure growers, farmers and ranchers in Canada are heading in the right direction when it comes to Occupational Safety and Health. To date, there are over 50 policy templates and more than 200 procedures to make set up of a safety management system quicker.
Simplifying the process even further, Safe Ag Systems allowed WCR to create, edit and sign off policies for their employees to access and complete via their mobile app. Ryan notes Safe Ag System gave him and WCR employees the "ability for employees to sign off but also provide feedback on documents." With the focus on records and data, Safe Ag Systems being available both via the desktop and mobile made usability for its farm employees straightforward.
Mobile functionality was key to WCR's short term success with the safety management software, employees can complete onboarding, accept a policy or procedure, start an incident report, maintain machinery service records and so much more. The task manager feature meant that tasks could be assigned and tracked from the office for workers to complete in the field. Once assigned, employees received a notification, had the ability to add notes and mark when finished.
Safe Ag Systems also provides a safety checklist builder in addition to their pre-operational checklist templates. By attaching pre-operational safety checklists to their machinery and equipment, WCR communicated their health and safety expectations, but also gave them a way to easily verify these safety checklists were being performed.
Offering a simpler way to manage inventory and maintenance records, Safe Ag Systems QR codes can be paired with any machine, tool, chemical, structure or induction. Workers gain access to safety checklists and can ensure up to date record keeping simply by scan a QR code using their app. The app allows access to real time data, workers can be alerted of dangerous machinery before it causes a problem with our tag out functionality. The safety software can also send out notifications relating to emergencies and hazards based on GPS coordinates.
Why would Whispering Cedars Ranch recommend Safe Ag Systems?
When we asked Ryan and Janna about their favourite Safe Ag Systems feature, we are met with excitement, with Ryan stating, "the check in/check out (onsite) feature is awesome. In the future it would be great if it could calculate time". When we asked the team at Whispering Cedars Ranch if they would recommend us to their neighbours, "Yes. Of all the options, it is catered to our industry and the team has been so supportive". Built specifically for the farming and agricultural industry, Safe Ag Systems supports safety and compliance.
Did you enjoy this safety system read and want to hear more from our clients?
Our Client Stories and Testimonials page features agribusinesses from around the world.
Learn how Safe Ag Systems helped to address their safety concerns.
Topics: Safety Management System
Disclaimer: Content on this website may be of relevance to users outside of Australia, but content links and examples are specific to Australia. Please check with your local authority for your country and industry requirements.
Originally published 21 March, 2022.